479.474.7474
Fax: 479.474.0294
Medlock & West Realty, LLC
906 Main Street / Van Buren, AR 72956
---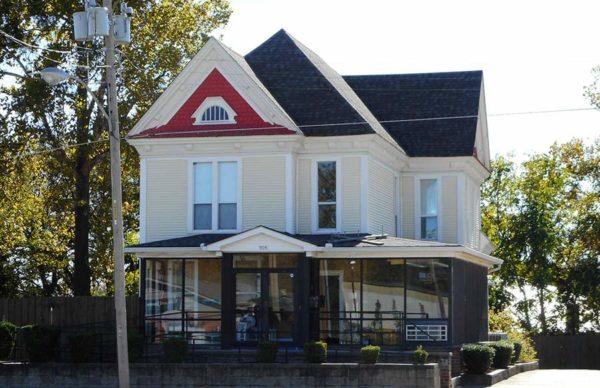 On December 22, 2004, this Victorian beauty, built in 1871, at 906 Main Street, in the Historic District of Van Buren, became the new home of Medlock & West. With 3000 square feet of heated area, it fits our needs perfectly.
When we purchased the property it was the residence of the Armstrong family, who had done extensive remodeling and restoration, and had turned the original front porch into a glassed in sunroom, hop over to here and find great stuff for your home. In order to fit our needs, we undertook another remodeling project striving to keep everything as original as possible. The original floors, throughout the entire home were pine, but we were only able to save the upstairs floors, now refinished to their original beauty. The main floor now has new wood plank flooring. The staircase, made of African mahogany with pine treads, was in remarkably good shape and is now as beautiful as the day the home was built.
Like many of the other old buildings in downtown Van Buren, this home supposedly has its own ghost, but we have not met him yet!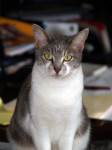 We also have a beloved cat, Cutie Pie, who is our resident office manager. Cutie Pie was adopted as a little stray kitten in 2012. Although she is very inefficient, she manages the office and staff quite well!
---